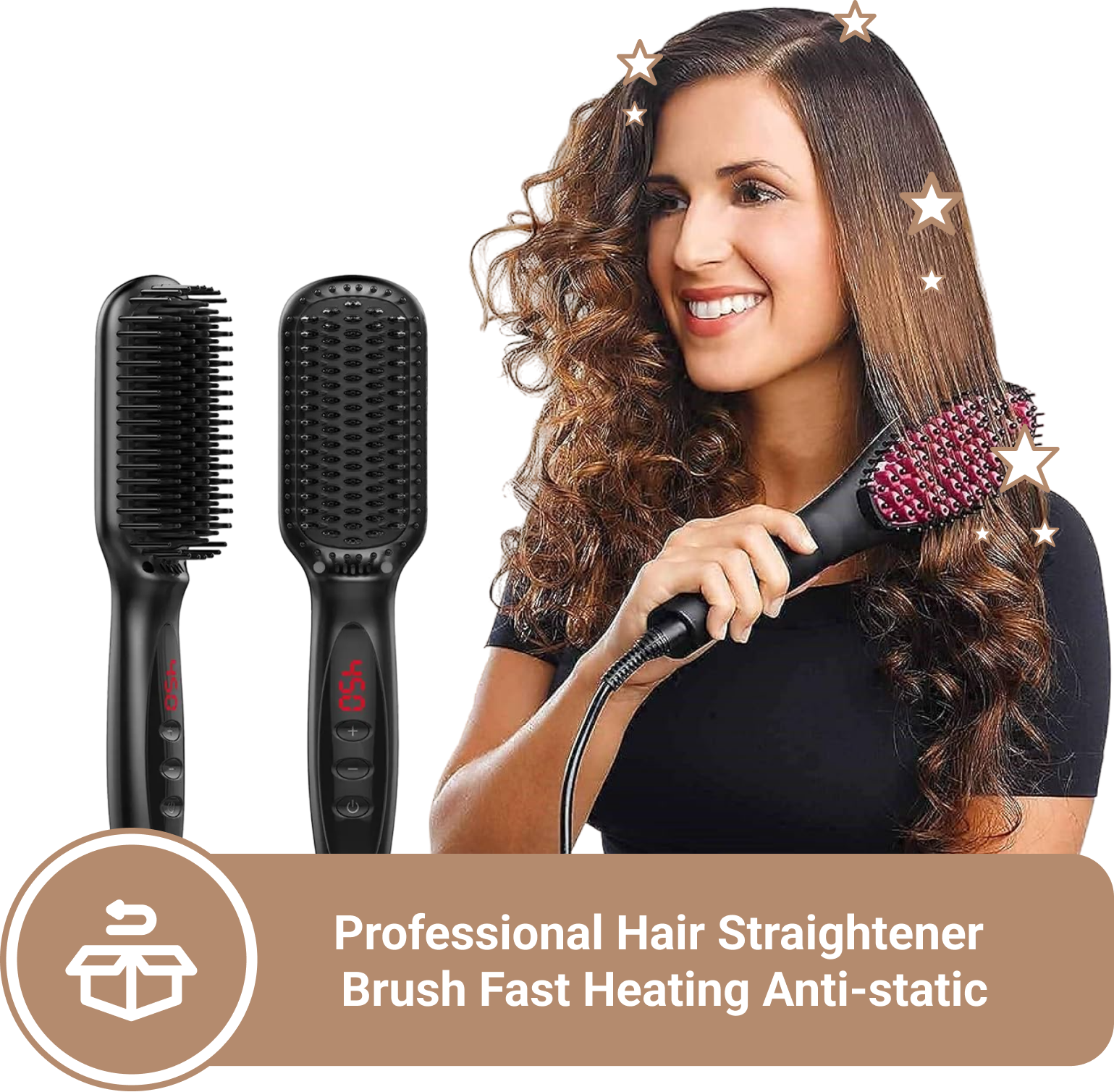 Experience the Hair Styling Revolution with Louise&fred's MAX Brush and See Why Quality Makes All the Difference. Your Hair Will Thank You!
LED display for temperature control.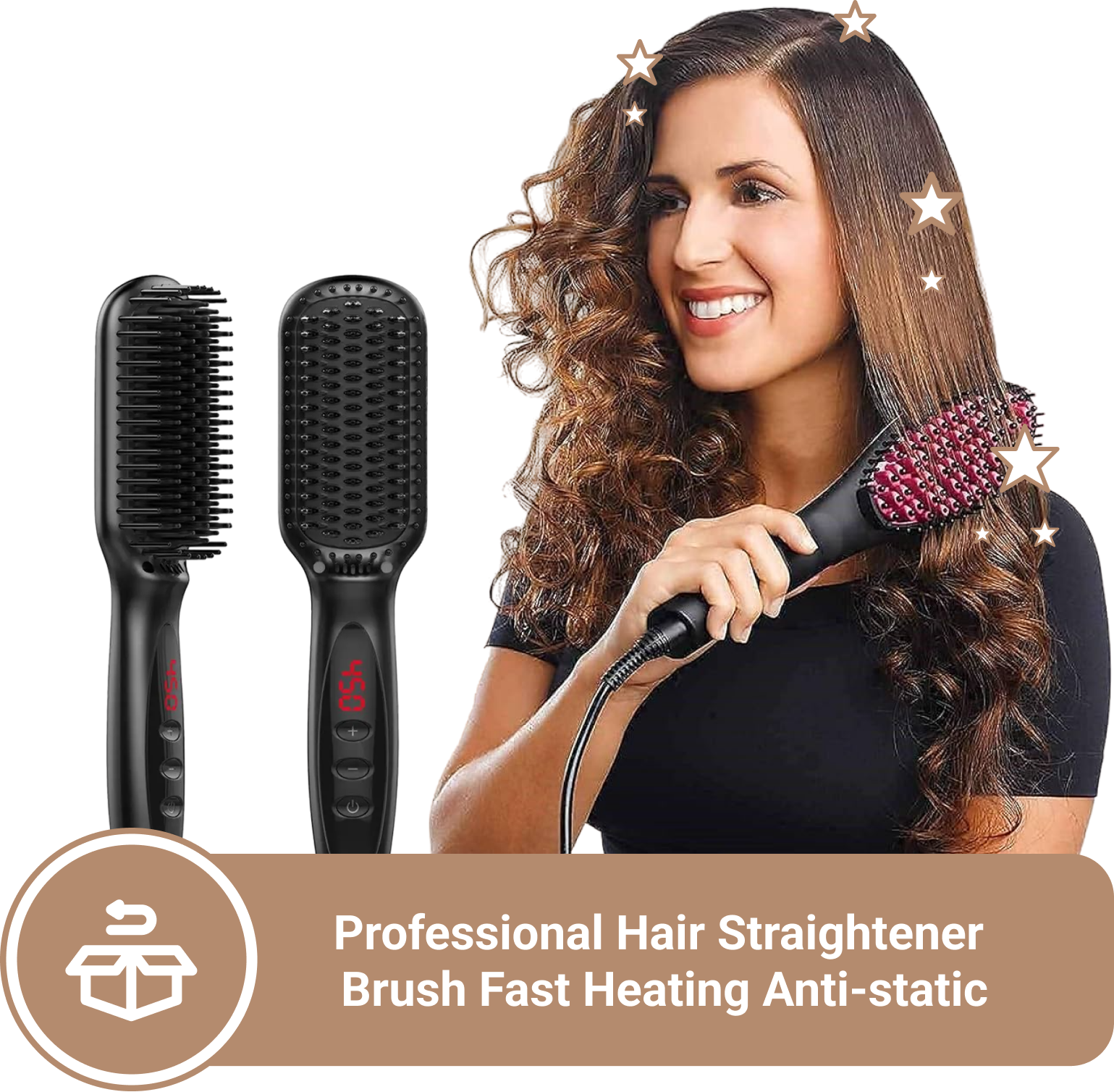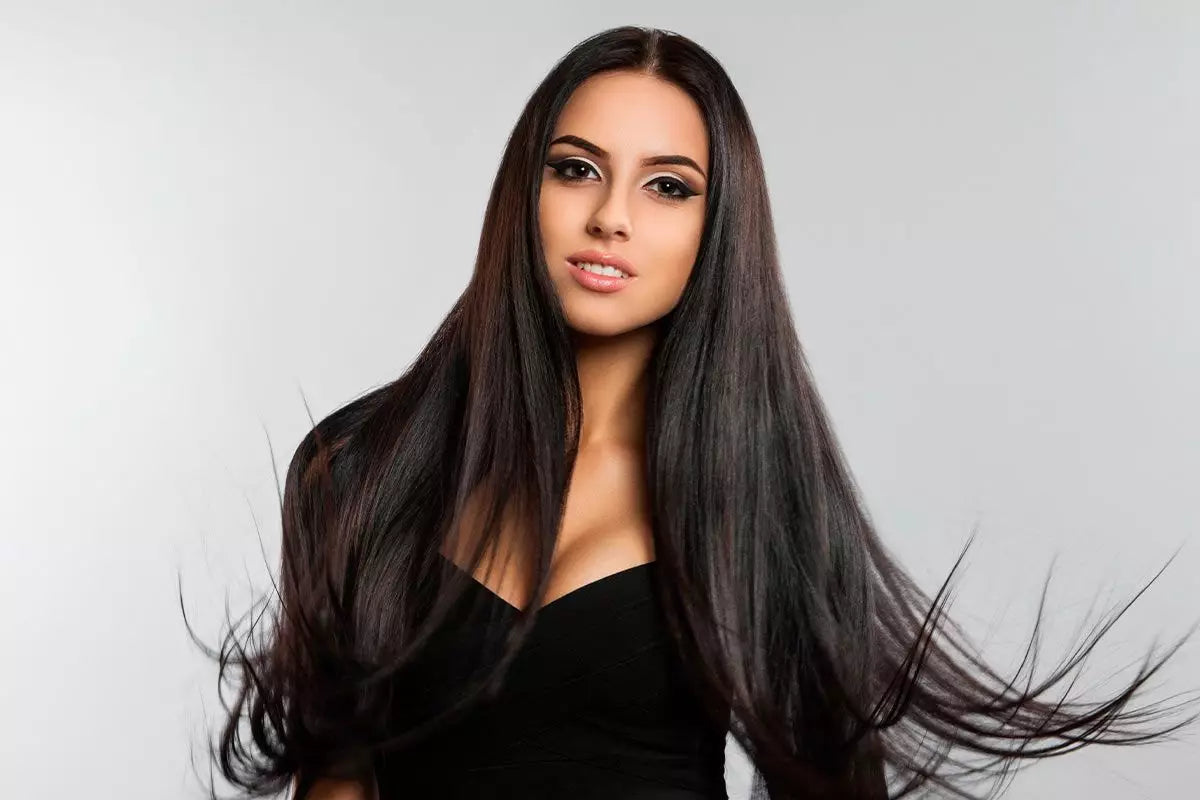 I'm in love with the Louise & Fred Max Brush! The wet-to-dry feature is a time-saver, and the temperature lock adds a layer of safety. The ceramic coating leaves my hair feeling silky, and the LED display makes it easy to monitor the temperature. Worth every penny!
Louise & Fred is known from..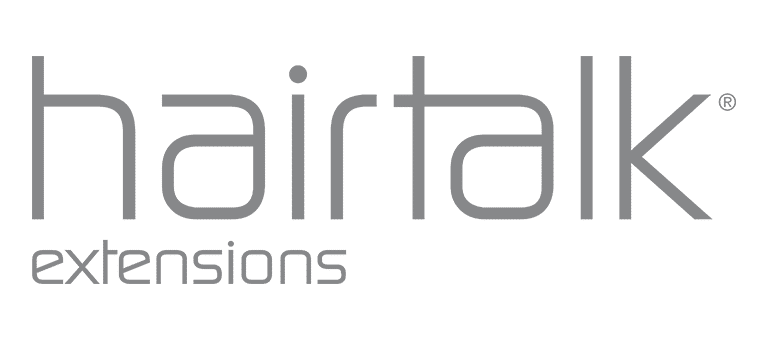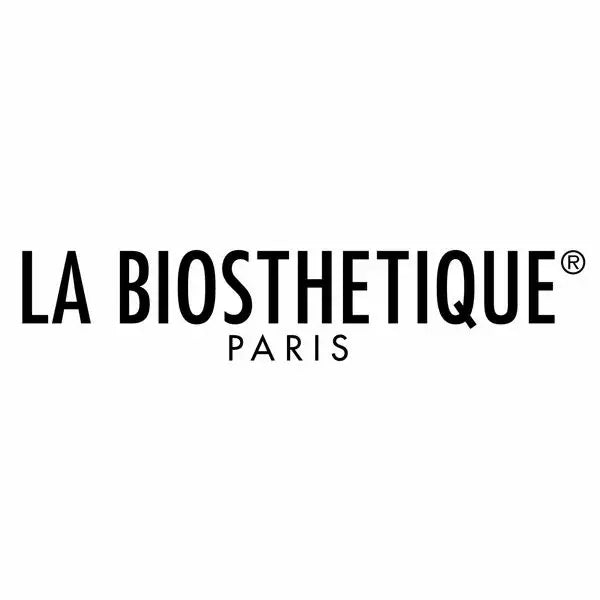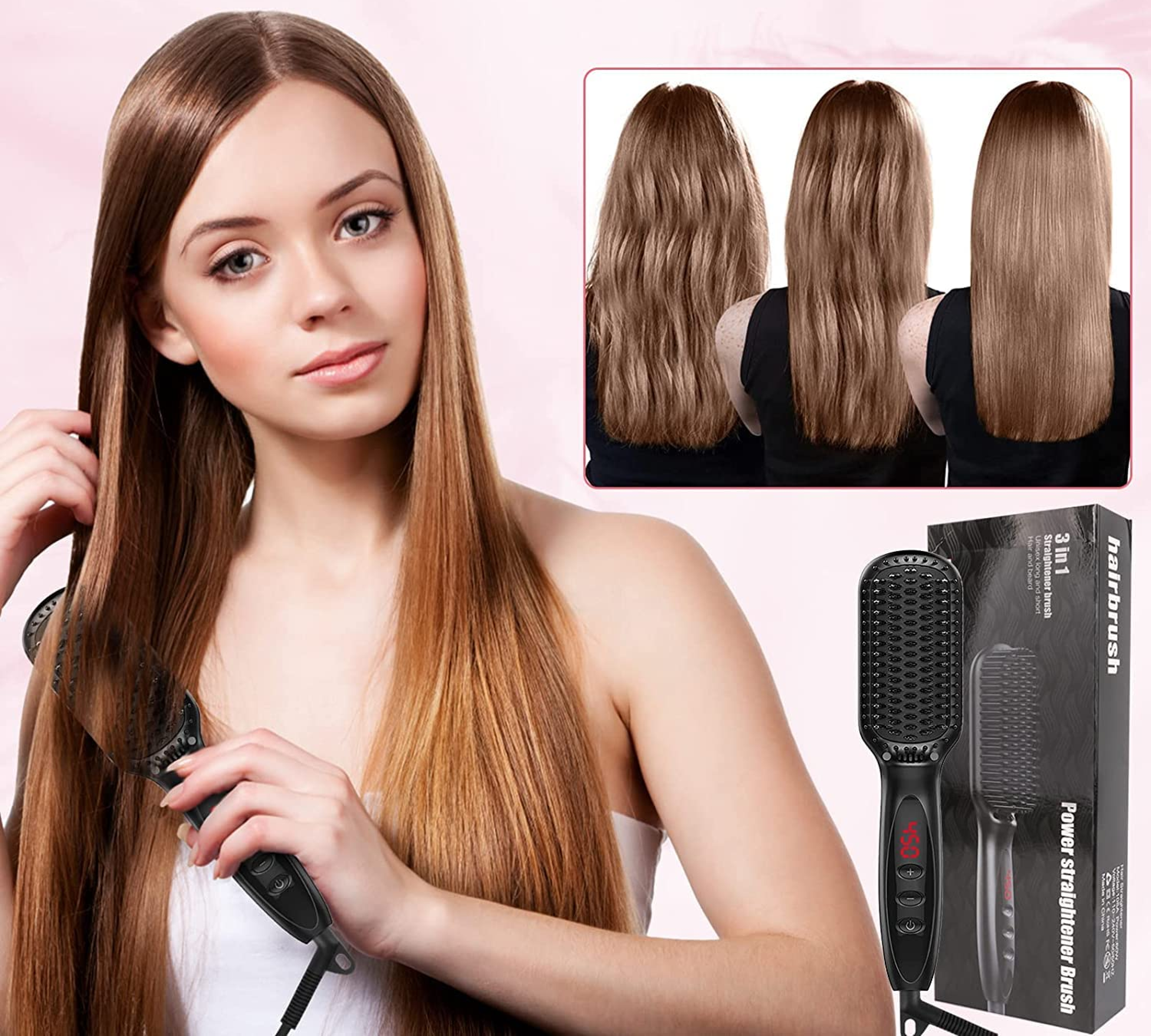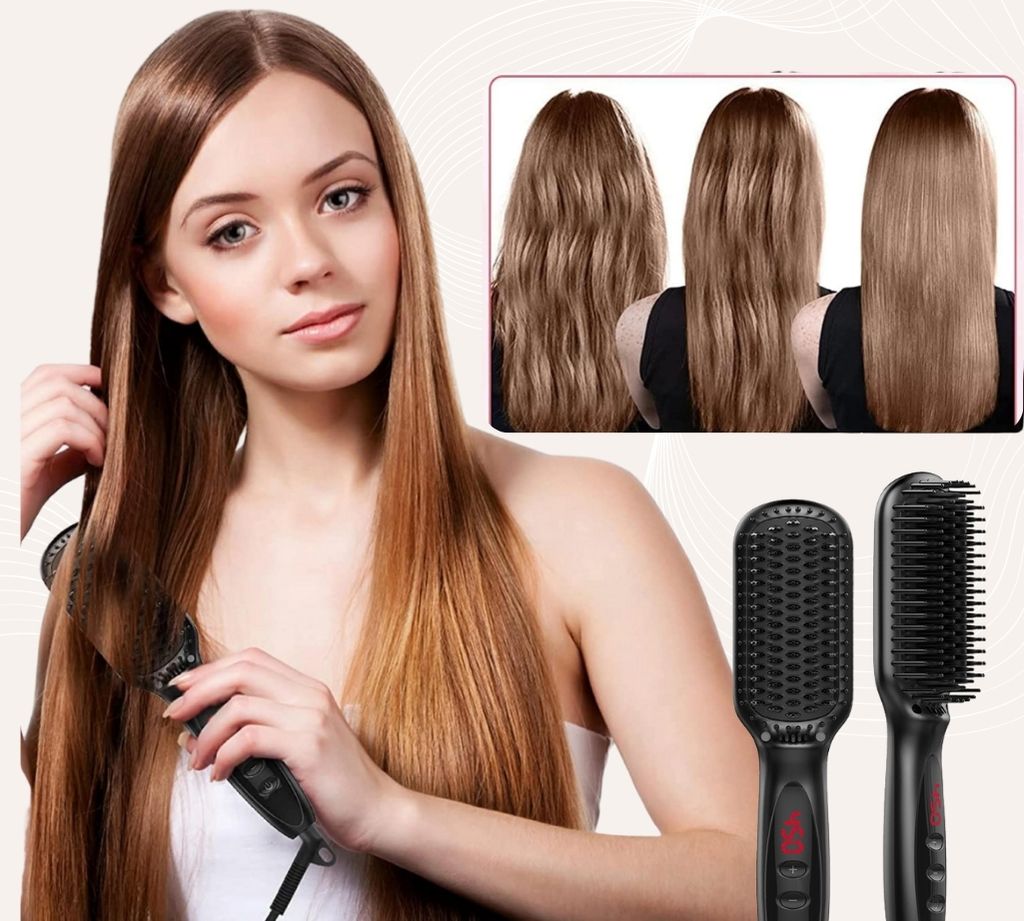 Selecting Louise & Fred: The Wise Choice
Louise and Fred are among the top hairstylists from Munich and have been among the most renowned celebrity hairstylists in Germany since 2014. Since 2020, they've launched an online store, leveraging their expertise and collaborations with top manufacturers to introduce products for customers to better manage their hair and skin at home. Not only does Louise & Fred deliver within Munich, but they also have two additional global shipping partners to ensure fast worldwide delivery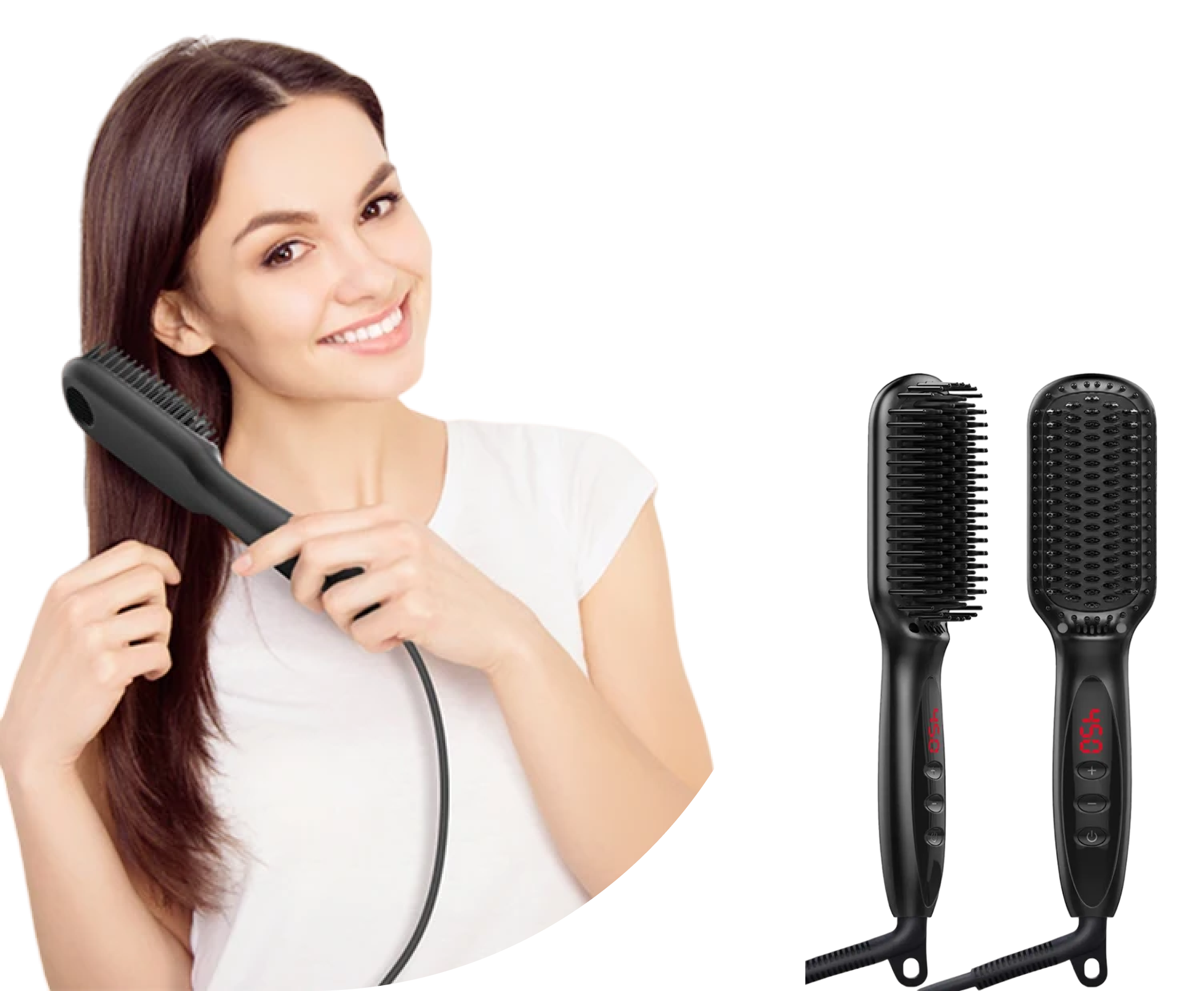 Because You Deserve the Best
Say "Yes" to revolutionary styling with the "Hair Straightening MAX Brush" by Louise&fred® – your turbo for silky smooth hair without compromises. Fast heating, gentle care: This brush protects against heat and preserves the natural beauty of your hair thanks to its special coating. Say goodbye to damage from cheap straighteners and experience the difference quality makes. With Louise&fred®, you bring shine and health back to your hair – every day.
Short Hair: Ideal for quick straightening without tangling.

Long Hair: Effective on long strands, providing even smoothness from root to tip.
Thick Hair: Powerful heat penetrates even the strongest hair without causing damage.

Fine Hair: Gentle heat setting protects delicate structures from overheating.
Frizzy and Tight Curls: Smoothens and tames even the most stubborn curls and frizz for a sleek finish.

Beard: Suitable for straightening and grooming long beard hair. YES for MEN too!
Check out our store's result: a balayage with a clean cut, finished exclusively with the MAX Brush. Done to perfection.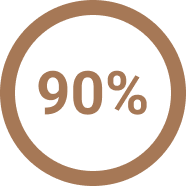 Optional Housing & Heating Plate Colors
Customizable housing and heating plate colors enhance the product's aesthetics and appeal to a wider consumer base by allowing users to match it with their style and preferences.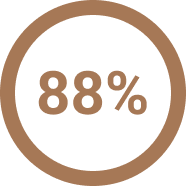 360° Rotating Power Cable
A 360° rotating power cable on the straight hair comb provides practicality and user-friendliness, preventing cable tangling and enhancing convenience during hairstyling.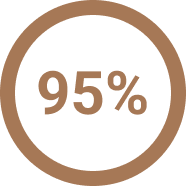 It is a "Great Gift Idea" underscores its versatility and practicality, making it an appealing choice for various occasions and a wide audience, emphasizing its potential to enhance recipients' daily grooming routines.
Hair-friendly technology incorporates features
Rated 4.9/5 by 8,000+ Happy customers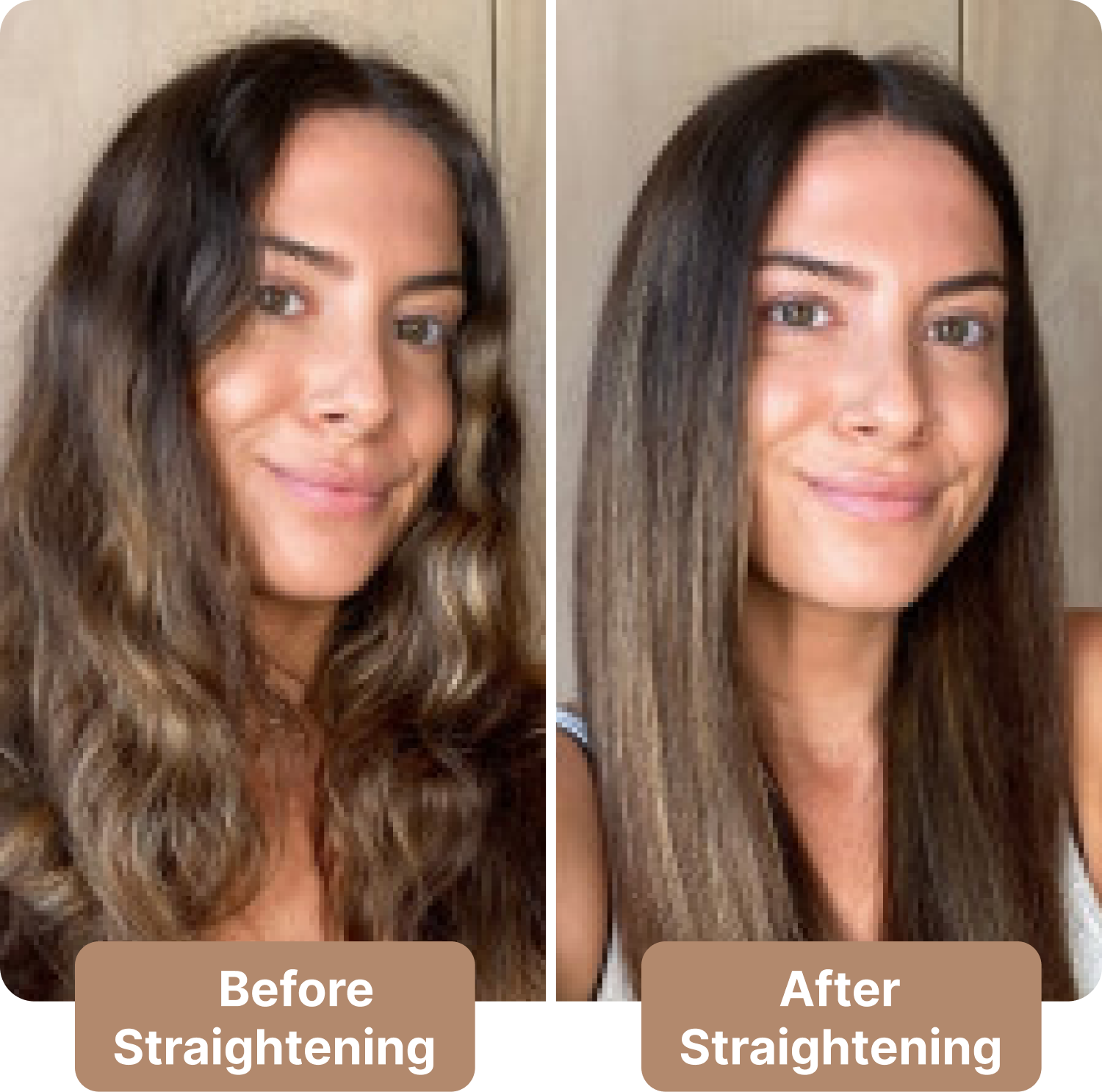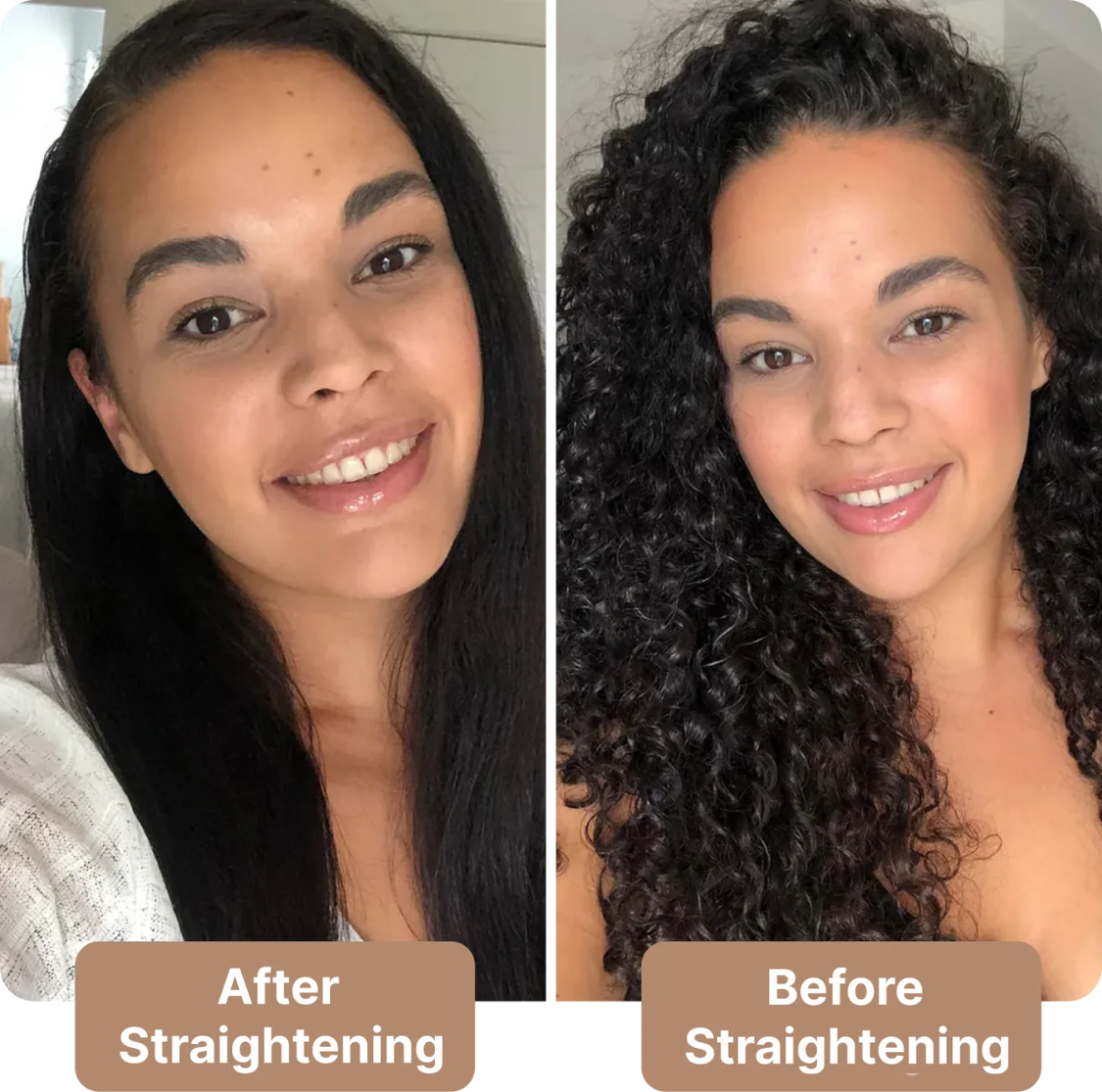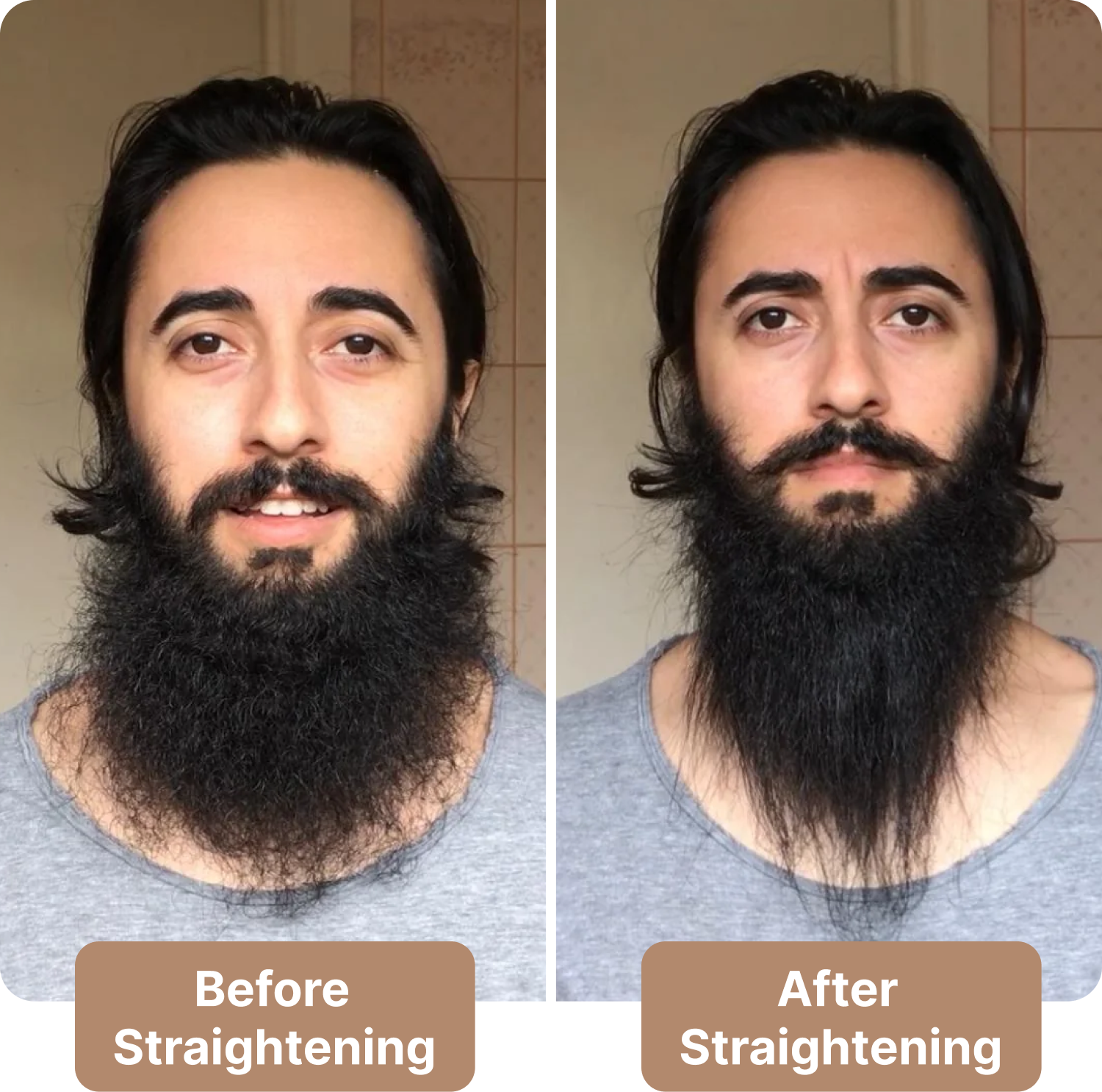 Style Redefined, Time Redefined!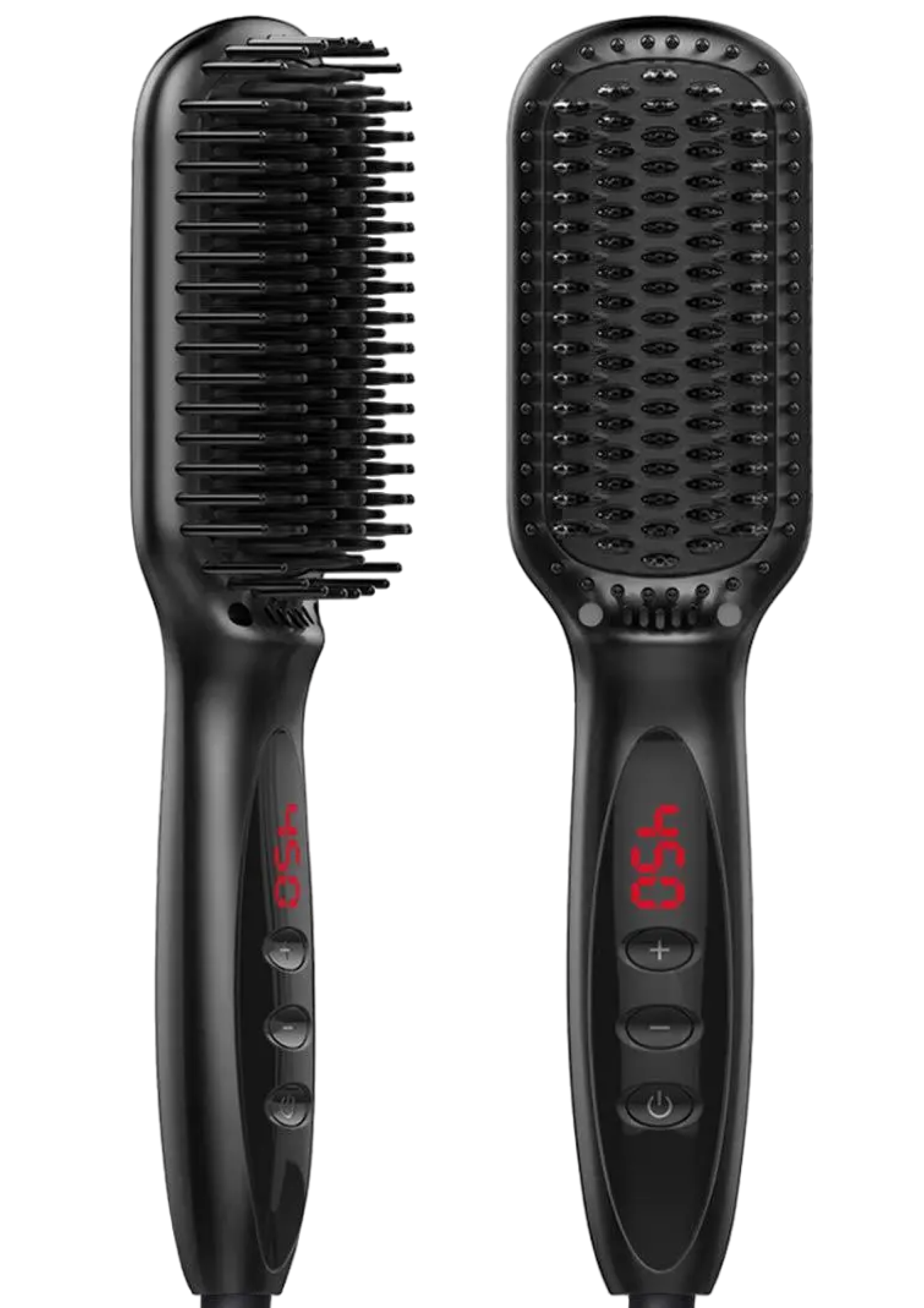 ❌ Smooth and Silky Results
360° Rotating Power Cable
❌ 360° Rotating Power Cable
The Louise & Fred™ Straight Hair Comb sounds like a great travel essential for anyone who values convenience and versatility. Loisa .R., Louise & Fred™ Customer
prolonged perfection with automatic shutdown
Adjustable Temperature Control
Set the temperature on the LED display from 356.0 °F to 446.0 °F for personalized styling.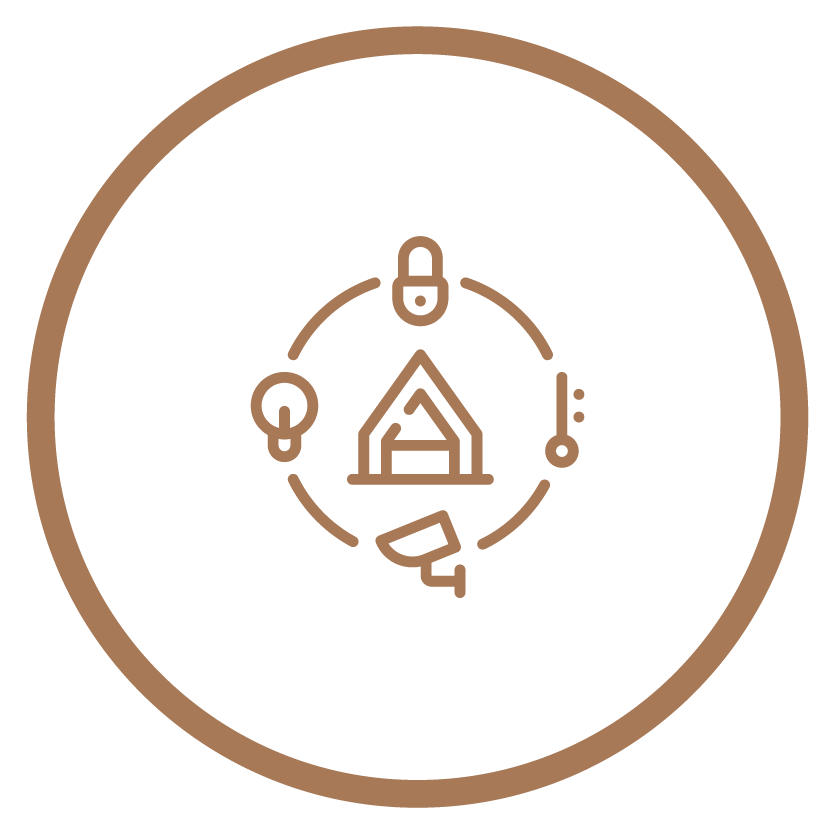 Prevents sudden temperature spikes, ensuring the safety of your hair during use.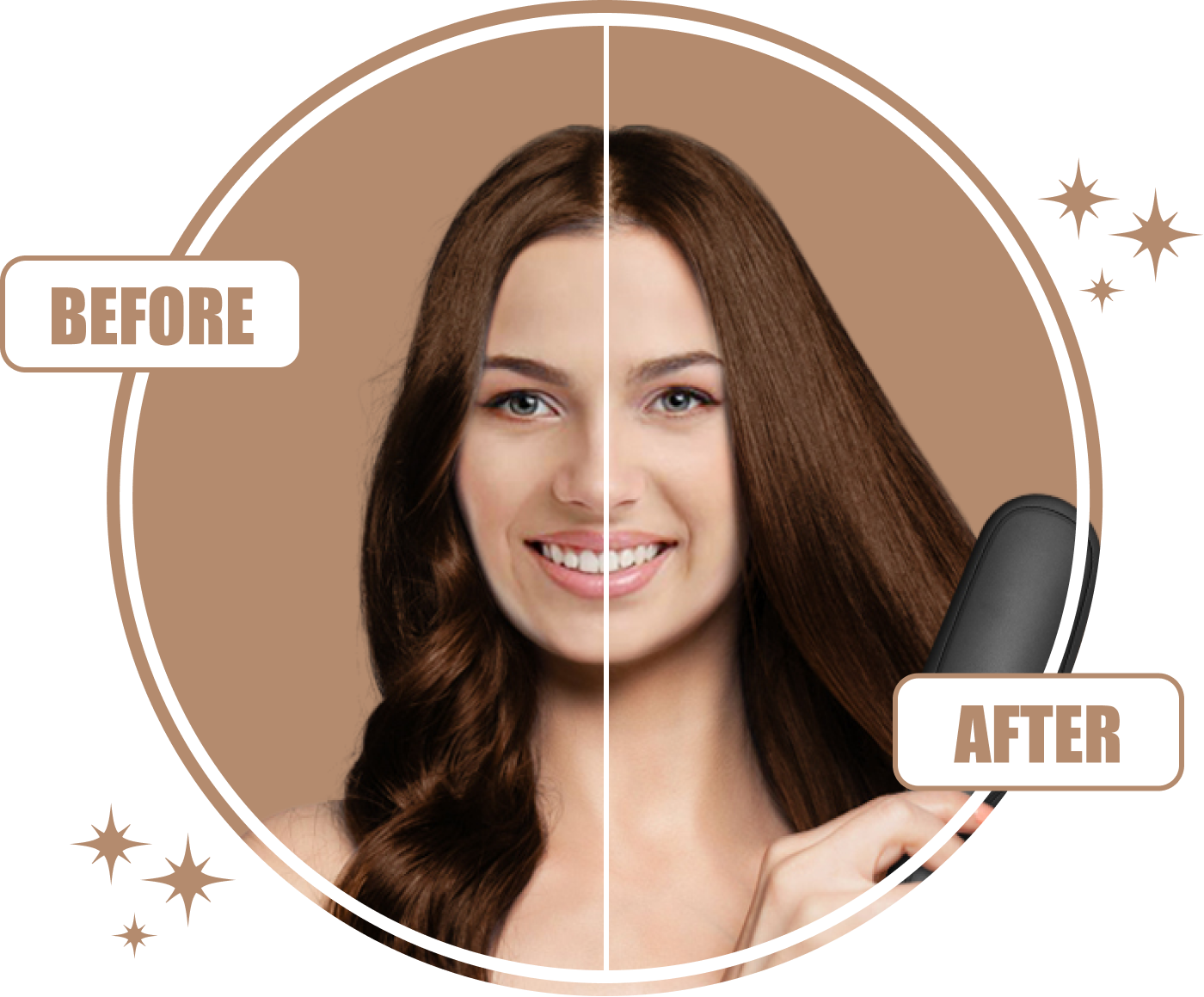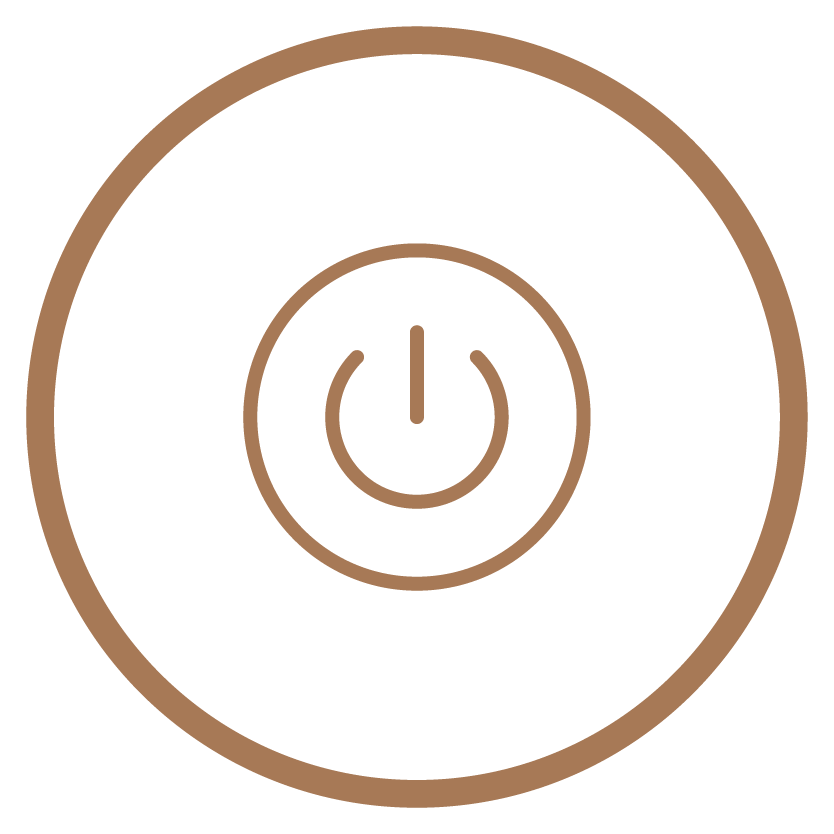 Automatic Shutdown & Temperature Lock
The MAX straightener turns off after 30 minutes of continuous inactivity, saving energy and prolonging the device's lifespan.
With a voltage range of 110–240 and a super-light design, it's easy to carry for work, travel, business, or other occasions.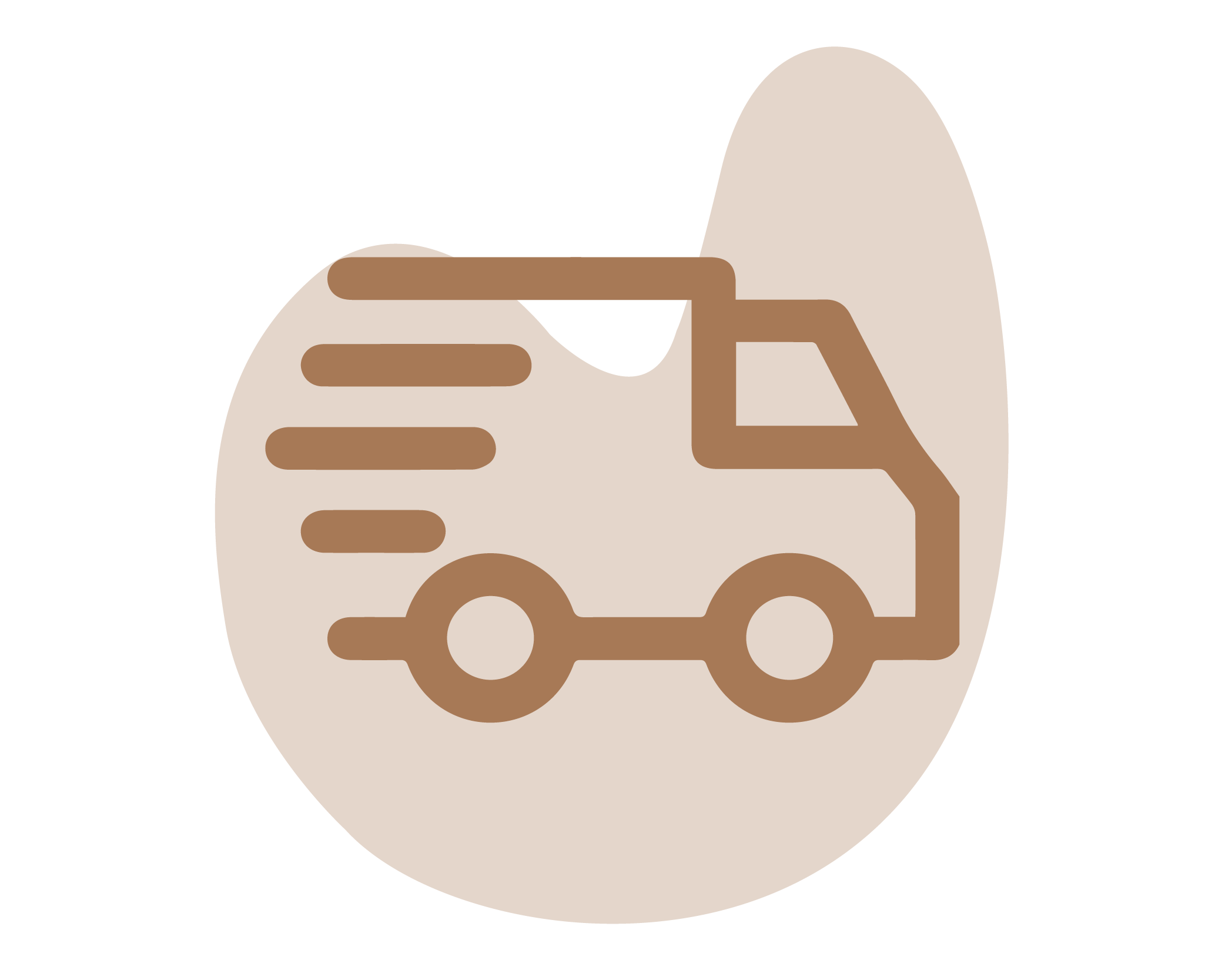 Free shipping for all orders over $50.
Customer will get proper support from Us.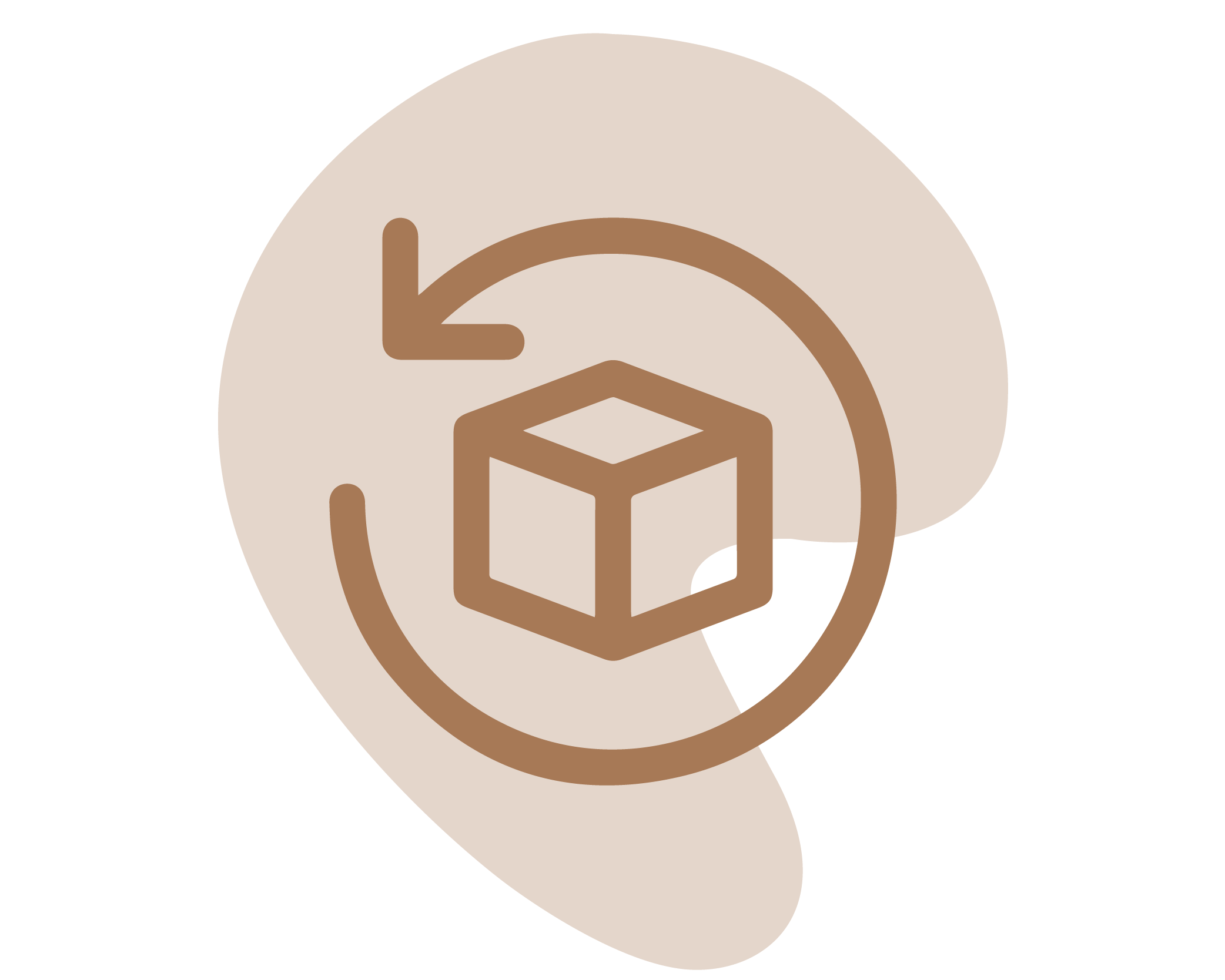 Simple return policy for your peace of mind.
Frequently Asked questions
Question: How quickly does the MAX Brush heat up?
Question: Is the MAX Brush suitable for short hair?
Can I use the MAX Brush on wet hair?
Question: Can I use the MAX Brush on long and thick hair?
How long does the men's beard straightener take to automatically shut down when not in use?
Question: Is the MAX Brush gentle enough for fine hair?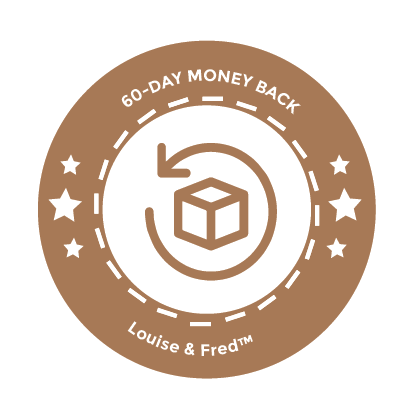 OUR 30-DAY MONEY BACK GURANTEE
we'll refund your money even if you send it back empty!
Order now with confidence if for any reason you don't think Louise & Fred™ is for you , we offer a 30 -day
money -back guarantee.